My Process with Consulting Clients
UX Strategy, Research, and Design
Every client I work with is different. They have different goals and problems to solve. Below is a layout of the basic process I go through with most consulting clients. Through trial and error, I've found it to be a successful use of time. As a designer, I always iterate. This process can change in the future, but here's a basic run down of how the first phase of a project usually works. I've used my client Itrim by Monj as an example.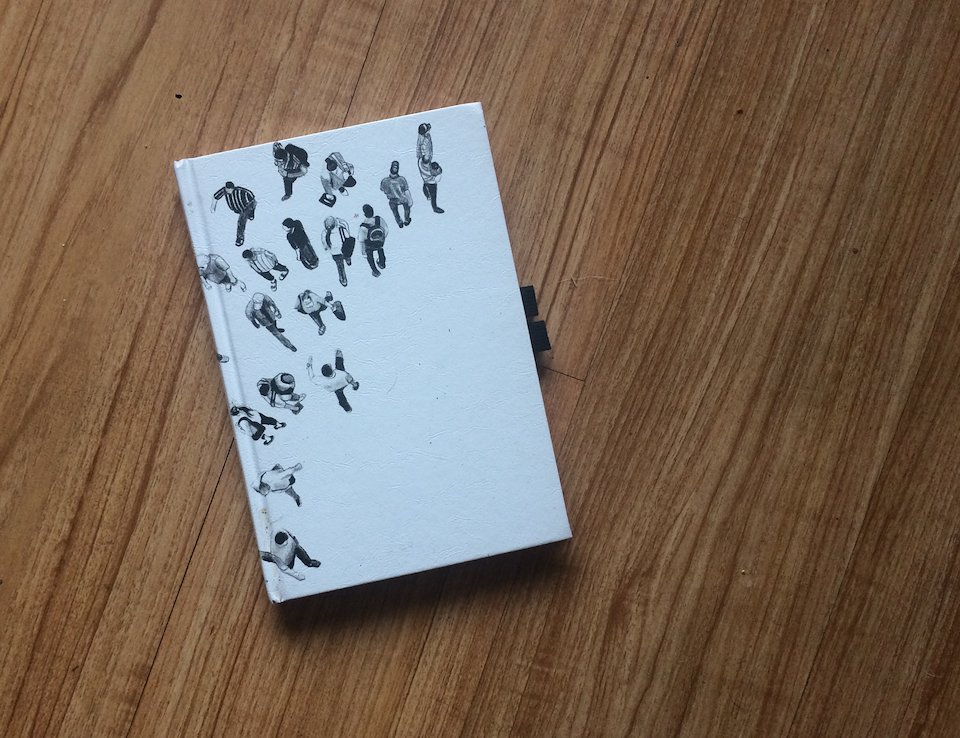 The first thing I do when starting a project is spending a week interviewing ALL the stakeholders. I've found sometimes people have differences in goals that they haven't verbalized. In this step each stakeholder also has a chance to feel heard. I give them uninterrupted space to process their internal dialogue. This can also help individuals make connections they might have missed.
Players are usually thinking about the project from their area of expertise. It's my job to understand every one's view points and help weave them together. I use the qualitative data from my interviews to inform how I set up a design thinking workshop. I customize the workshop based on areas that are the most unclear and/or in areas that would be the most beneficial for the organization.
I interviewed 8 stakeholders for Itrim by Monj. These were also the same individuals that participated in the design thinking workshop.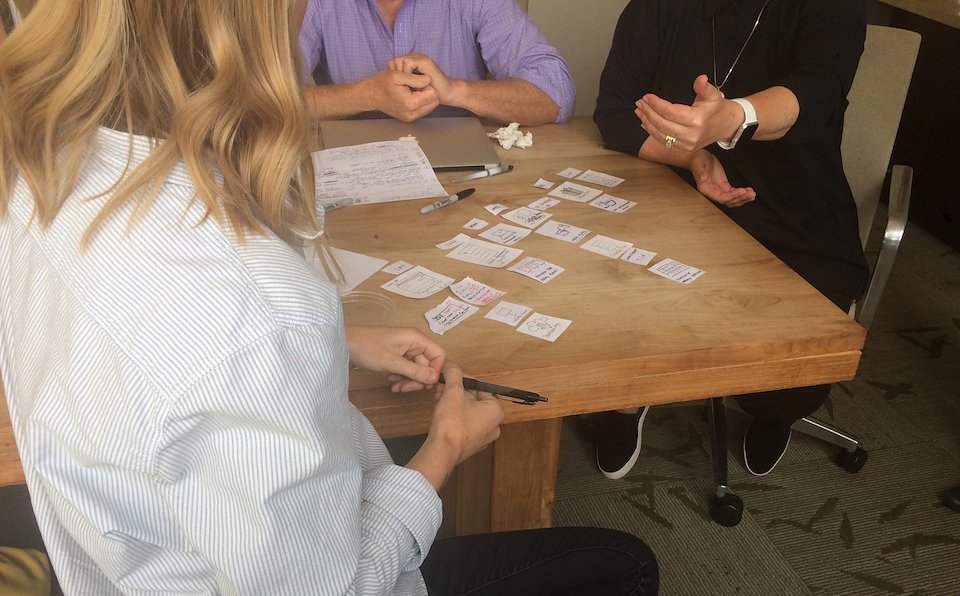 The design workshop is one of the keys to success of a project. I ask all stakeholders to clear a half day or day (depending on the needs) of their calendar for focused work. This allows all areas of the business to be considered at the same time. It also allows for forming partnerships that are uncommon within an organization. This foundation helps with the insights that come out during the workshop. It also helps with cross-functional collaboration as the project moves forward.
For Itrim by Monj, I created a full day workshop. It included an empathetic metrics workshop, a UI design thinking studio, and a on-boarding picture sort with different personas. I started the workshop with a body scan meditation to help center everyone before we started. I ended the workshop with a retrospective, so the team could learn for future collaboration.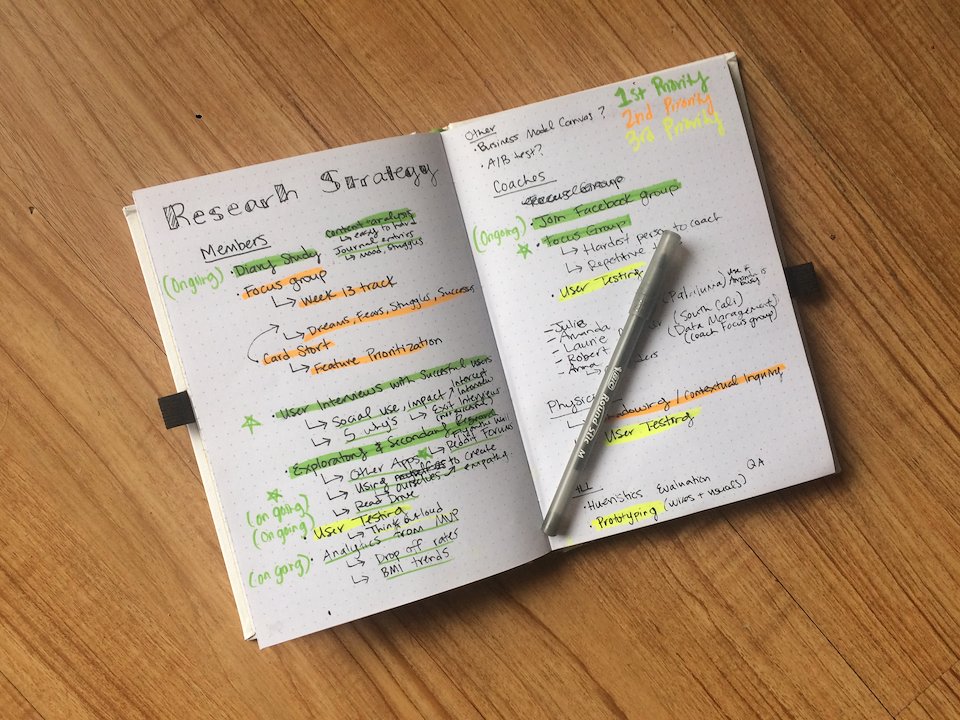 After a design thinking workshop, I take the information gathered and figure out the best strategy for UX research going forward.
During the retrospective with Itrim by Monj, individuals wrote down anything that was in their "parking lot." This parking lot consisted of concerns or other ideas that we didn't discuss to stay focused. Then each person was able to vote for their top three on the whiteboard. Based off of this and the information I had gather during interviews and the design thinking workshop, I crafted a research strategy. Then with the help of the CTO we put together a timeline to execute the research.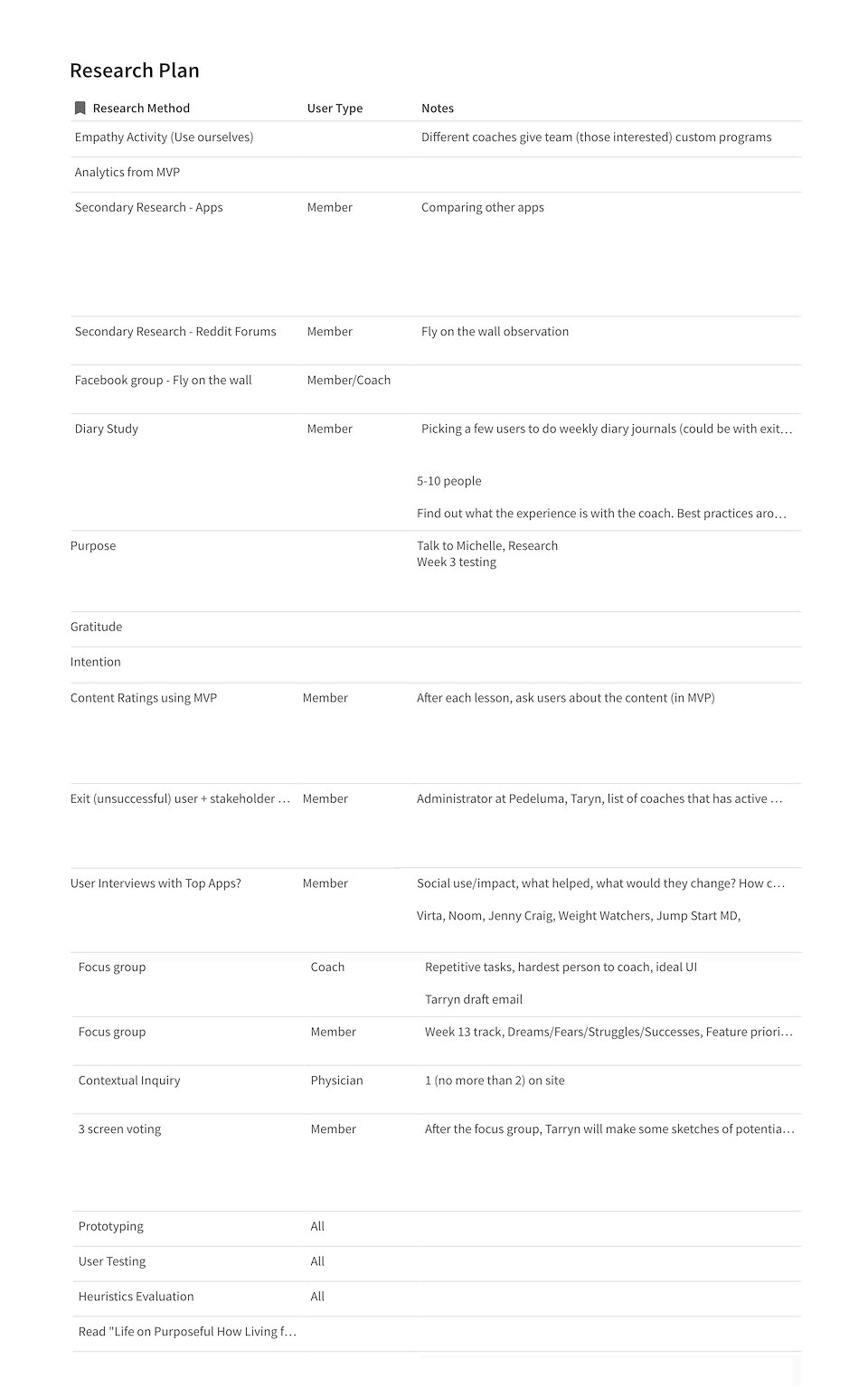 After presenting and confirming the strategy with leadership, I dive in and start researching and pulling information into my head. I like to work on one research phase of a project at a time, so that I can make connections when I'm not working too. Then, I turn the data into sketches and wireframes. I build products based off of both generative and evaluative research. This means the products not only work, but actually connect with the people who are using them.
For Itrim by Monj, I did secondary research and started primary research by interviewing doctors before we put the UX Research on hold. Itrim by Monj is a new product in the market, so they needed more market research for investors before moving ahead. When they are ready to start building their product they have a deep UX strategy to start from.